The panniers that are obtainable from the Service Department have tubular frames specially designed to fit the Velocette frame, and they do not depend for security upon clip fixings. The illustration Fig. 42 shows them fitted.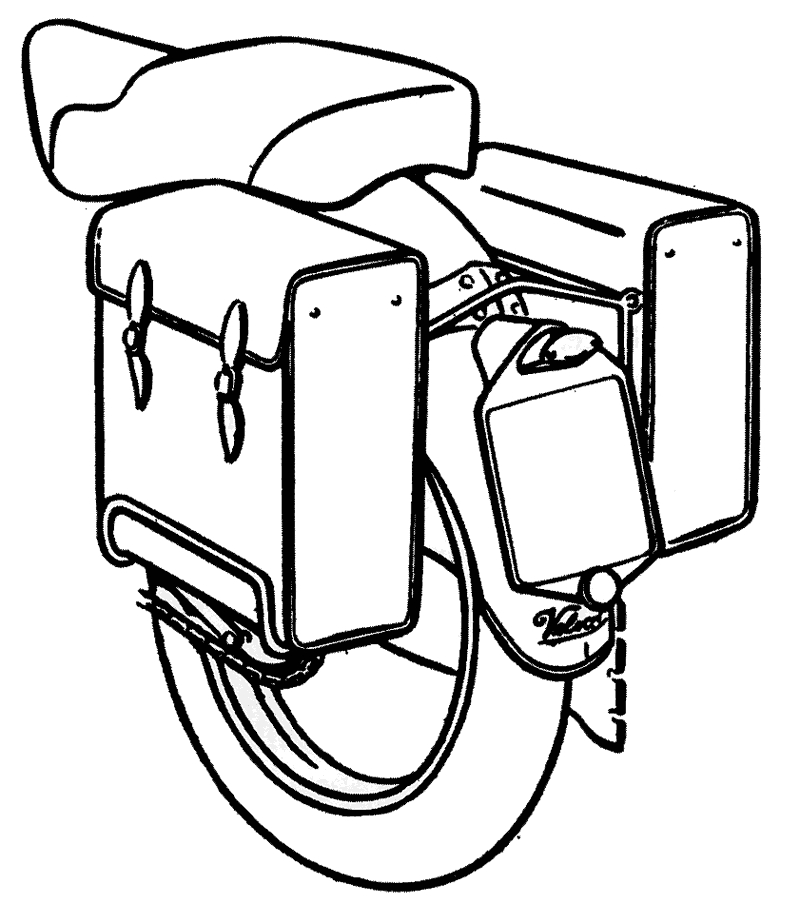 To fit, remove both rear mudguard stay bolts, distance pieces, and aluminium end caps from the rear suspension brackets. Remove pillion footrests. The distance pieces are discarded.
Offer up one pannier frame into place pushing the tube into the end of the bracket. On early models the aluminium caps will require filing to clear the pannier frame tube and allow it to fit flush against the bracket with the pannier tube in position. Secure the tube by fitting the mudguard stay bolt and attach the bottom of the pannier to the pillion footrest lugs with the footrest pivot bolts, or if pillion footrests are not fitted, by the silencer fixing bolt on the right and an extra similar bolt SL111/2 on the left. A nut SL56/27 will also be needed.
Fit the other frame and attach the cross bracing tube with the bolt: provided and finally tighten up all bolts securely. 
The luggage grid (also obtainable as an extra) fits to the panriier frames and cannot of course be used without them.